Steel and Aluminum Fabrication in Las Vegas
Looking to have a custom part created for a classic hot rod? Have an idea for standout business signage made from stainless steel? How about a custom metal awning for your shop or back patio? At Fabrication Syndicate, we specialize in all aspects of steel and aluminum fabrication. No matter how big or small the job may be, we have the expertise, skill, and equipment to do it all on time and on budget.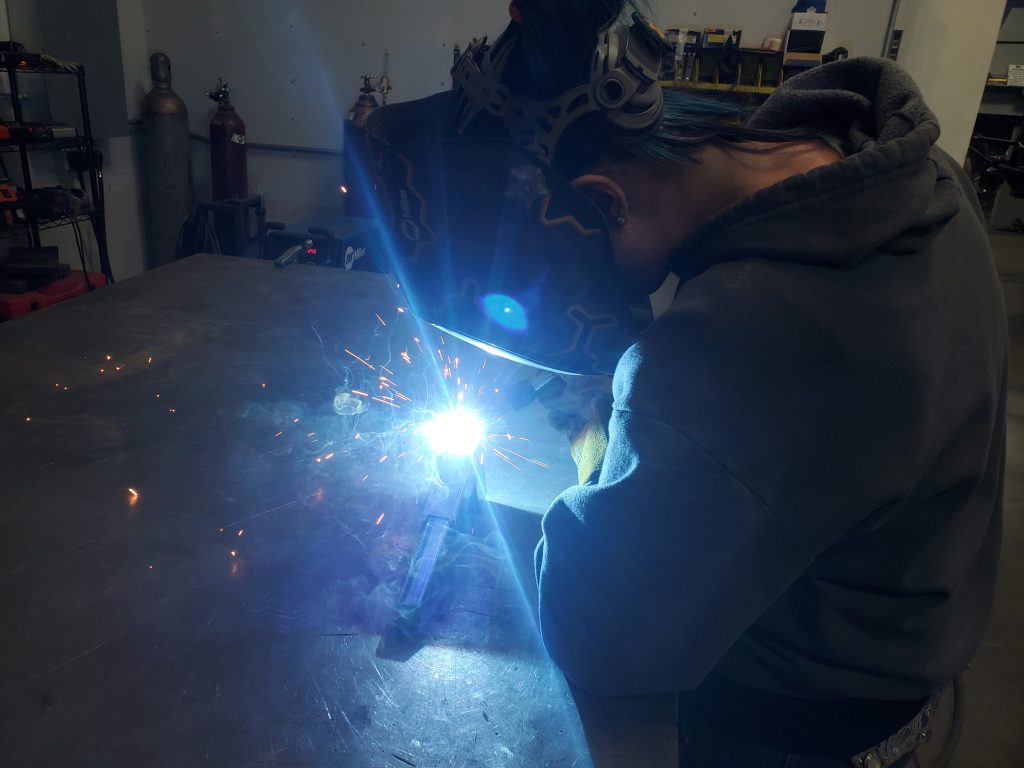 Over the years, Fabrication Syndicate has had the opportunity to work on some pretty amazing projects. Our all-encompassing custom metal fabrication services include:
CAD Design
Product Prototyping
CNC Cutting
Pipe Bending
Specialty Metal Welding
Steel Fabrication
Aluminum Fabrication
What We Can Create
While there is really no limit to what our skilled technicians can create, some of the most requested applications are:
Custom metal furniture
There's something really cool about transforming a few pieces of stainless steel or aluminum into unique, custom metal furniture with a sophisticated look. Our technicians have crafted everything from custom chairs and stools to metal tables and shelves and industrial-style bed frames. Have an idea in your head of what you want but can't seem to find the right look in department store furniture? Contact Fabrication Syndicate for custom metal furniture. Our goal is to help you get exactly what you want for a much more affordable price.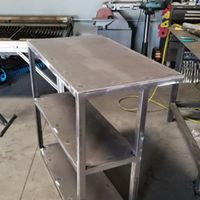 Custom metal décor
Make an impact with eye-catching custom metal décor for your home or business. With the most advanced design and CAD software at our disposal, we can customize metal signage for your business, home bar, entertainment room, etc. based on any design you provide us with. Just let us know what you're looking for and we'll take care of the rest. Some of the custom metal décor projects we've taken on in the past have included custom metal artwork, fish tank stands, garden planters, pool fencing, and much more.
Custom auto fabrication and accessories
Many customers come to us for assistance with work for custom cars and trucks, as well as many other types of vehicles. Our custom auto fabrication services can be utilized to produce suspensions, steel utility trailers, parts for dune buggies, hot rods, and just about any other vehicle you can think of. Through the power of custom metal fabrication, we can even create custom exhaust systems, roll bars and cages for those who have a little fun and participate in competitions. We can also fabricate specialty parts that you won't find anywhere else.
Have a vision? Bring it to the table and we'll take care of the rest.
For more information about the custom steel and aluminum fabrication services Fabrication Syndicate offers in Las Vegas, Boulder City, Henderson and surrounding areas, call the shop at 702-936-9743 today or stop on in to speak with one of our skilled technicians.